HOW TO WRITE A PRESS RELEASE TO GIVE JOURNALISTS EXACTLY WHAT THEY NEED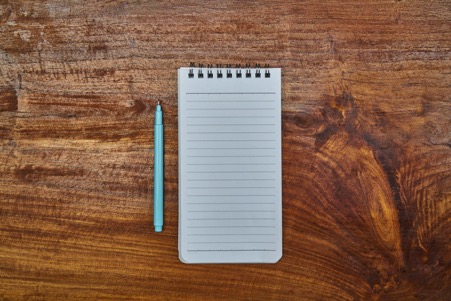 By Fiona Holmes-Mitra, Account Executive at Kai Communications -

Full disclosure: I used to work as a health care professional. Life's unpredictable twists and turns means I'm now working as an PR Executive at Kai Communications. A natural leap? Absolutely not. My performance feedback is that I overuse commas. I have a lot to learn, but this is what I have gleaned so far about how to write to give journalists exactly what they need.
First and foremost make sure it is newsworthy. Journalists won't care about how much you spent on towels in your hotel even if the business spent a lot of money. If you don't have something newsworthy don't send it, you can pointlessly burn bridges.
You need a strong captivating headline that grabs a journalist's attention and creates interest, so the journalist reads on. If you haven't caught their attention with the headline and in the first paragraph then you will instantly lose their interest because they may receive hundreds of press releases a day.
The email subject needs to be equally engaging and usually uses the press release headline.
The five W's are an established way of structuring your opening paragraph and help to give a clear focus: the who, what, when, where, why.
Be relevant. If you are pitching a local story for example, make sure the local aspect is in the opening paragraph, so the receiving journalist knows it is relevant. Identify what it is that makes your press release and the business you represent stand out to that particular journalist. Is it relevant to current news or a certain geographical area? Be clear on what the company does and how they can improve people's life and why they are an expert in their field.
Get to the point. Journalists are busy and receive a lot of press releases so get down to business.
Facts and figures are vital tools. They provide scope and timelines; they validate; they enlighten; they can shock. Journalists want fact-based pitches only. Use quotes from your expert spokesperson to substantiate what you are saying and link to external research.
Avoid overused, popular adjectives like 'amazing', 'awesome' and 'totes amaze balls' because they are less meaningful. In certain instances it can be appropriate to appeal to our emotions for example in talking about someone who is inspirational.
Use short sentences and clear language so you appeal to the widest audience. Avoid technical jargon or acronyms. Did I mention getting to the point? Bear in mind that newspaper reading is different from reading a book. If appropriate use bullet points if it is helpful to make points in a list form.
Just to make things even more complicated, in today's digital wilderness, use current keywords or phrases for search engine optimisation (SEO) success.
Share This